Company Profile
Meschke Development Inc.
Owned and operated by Paul W Meschke Sr. and his wife, Jamice.
PAUL WILLIAM MESCHKE, SR.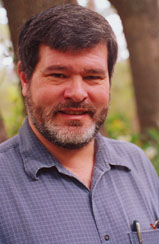 Born in Brunswick Georgia, vacationed here until 22 and constant resident since 1979.
Education: Graduate Centerville Ohio High School
B.S. Degree, Marketing Management
Miami University, Oxford, Ohio
Further Educational accomplishments include:
-Specialized Securities License (Mutual Funds) and licensed real estate investments.
Life, Property, and Casualty insurance Licenses
-Completed Real Estate Broker Educational Requirements, sold real estate for ten years.
-Graduate Realtor's Institute
-Also own and operate Public Records Publication/Fax "1", a computerized Public Information
service that maintains a database of public records and prints, e-mails and faxes weekly reports
(912) 638-3291 Bus to local Glynn, Camden & McIntosh County subscribers since 1990.
(912) 638-3299 Fax
Community St. Simons Exchange Club, Golden Isles Networks Limited, Young Council of Realtors,
Involvement: Chairman of Broadway Neighbor Organization, Active in various committees in Real Estate Board.
Secretary of The Frederica Club, Coached little league baseball & soccer teams, started &
coached two swim teams.
Software Experience:
             Windows 3.0 & 3.1 & Windows for Workgroups 3.11, 95, 98, NT, 2000, ME, XP, DOS 3.3 - 6.0,  
	dBASE IV Ver 1.1, 1.5, 2.0 Ami Pro for Windows Ver 2 & 3.0, Word, Excel, PowerPoint, Quicken, 
	Quickbooks, Access, Crystal Reports, FrontPage and so many others I can't remember.                   
Hardware Experience:
            -Installation of various internal devices including memory upgrades, hard drives, tape backups, modems, 
	fax boards, network cards, serial ports, sound boards, etc.
            -have been co-owner in a company responsible for cabling of residential homes and commercial businesses. 
	Installations included CCTV, automated systems, infrared remote controls
            -Performing all routine maintenance on 8 different computer systems. 
            -Purchase and set up computer systems for other businesses.